Thanks but No Thanks National Media – Please Do Your Homework #tnleg #lgbt #equality
Activism, anti-lgbt, blue state, Bullying, check the facts, Chris Sanders, Don't Say Gay, equality, Legislature, lgbtq, Media, red state, religious freedom, Stacey Campfield, Tennessee, Tennessee Equality Project, tnleg
About Kristen Chapman Gibbons
Loosely connected facts: Storyteller. Curator of a Better Internet. Lifelong Politico. Social Media Maven. Creativity and Empathy Evangelist. Performer. Creator of Content Worth Sharing. Digital Strategist. Former Social Worker. Decade teaching in Higher Ed. Master's Degree in Theology. Married to an Irishman. 3 darling kiddos. Preacher's kid. Appalachian. Music maker. Music devour-er. ENTP. Bohemian. Geeky. Obsessed with thrift stores and all things vintage. Lover of species.
View all posts by Kristen Chapman Gibbons

→
Come Along
Subscribe to our RSS feed and social profiles to receive updates.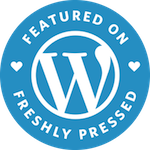 Top Posts & Pages
Things I Cannot Shut Up About
Just Moi
ALL OF THE THINGS
The Gram of Insta
No Instagram images were found.
Older Posts
GImme Gimme Some Lovin'